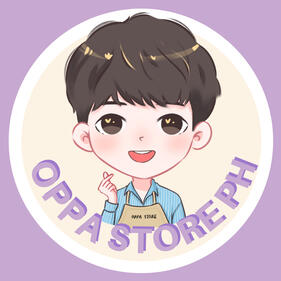 OPPA STORE PH
안녕하세요!
We're an official kpop merch shop
based in Philippines!
EST: 2019
Frequently asked question
HOW TO ORDER?
click the shop here button above and proceed on our website to place your order.
PRE-ORDER
All items under pre-order unless stated onhand.

RELEASE DATE - Means the item will be shipped upon the announced release date in South Korea.

RELEASE DATE Delays from main manufacturer is beyond our control but assured that customer are informed.
MODE OF PAYMENT
We accept 50% downpayment upon order.

Once paid, send clear copy of your receipt on our email or upload on the proof of payment form link above.
PAYMENT METHODS
eta in ph
Once your order has been process, it will be included on the ongoing batch pre-order. Batch number and ETA is indicated in the main web page.

- 3-4 Weeks once shipped out from South Korea
LOCAL SHIPPING
Shipping fee to be collected once your order arrived in PH.
COURIER
OPPA STORE MOTOR RIDER (METRO MANILA)

LBC (SF WILL BE COLLECTED VIA COD)

JRS (TO BE PAID BEFORE SHIPPING)
TERMS AND CONDITION
UPON PLACING AN ORDER CUSTOMER HAS AGREED TO SHOP TERMS AND AGREEMENT
---
PLACING ORDER
Shop implements strictly no cancelation policy

No reservation for onhand items.

Order will not be secured until payment confirmed.

If customer failed to pay 50% downpayment for pre-order items or full payment for onhand items, within 3 days, orders will be canceled without notice.
PAYMENTS
50% down payment required within 24 hours.

Balance must be settled 2 weeks upon placing an order, late payment without prior notice will result to automatic cancelation of order and downpayment will be non-refundable.

Orders that arrived must be claimed and fully paid within a week or it will be canceled and down payment is non refundable.
international shipping
All items are shipped via cargo from South Korea to Philippines with 3-4 weeks waiting time.

Delays due to unforeseeable circumstances during transport is beyond our control but rest assured customers are updated and informed.
LOCAL SHIPPING
Local shipping fee are subject for changes without prior notice. Original receipt from the courier will be provided to customers for reference.
CANCELATION
Those who place an order and request for cancelation upon paying downpayment will be charged 10%of the price of the product the customer ordered.

Customer who place an order and canceled for atleast 2 times will be banned from the website.

The shop reserves the right to cancel customers orders that has violate any of shop terms and condition and payment made will be non refundable.
REFUND
Order subjected for refund are only orders that got sold out upon customer payment.
return and exchange
Orders that are subjected for return and exchange will be verified before the customer proceed with sending the product for return.

Please note that due to long transport from Korea to PH minor damages on the box or outbox of the items is beyond our control. Although we consolidate, pack with bubble wrap and boxes, shipped them in perfect condition, items are still inevitable for damages.

The outbox/package box main purpose is to protect the items inside so out box with minor damages is not subject for return and exchange.

Exchange request is not accepted even on manufacturing company for a minor damages on outbox.

It is the shop and the customers responsibility to check the compatibility of the product before they purchase, request of change or return after purchasing product without proper understanding the product details will not be honored.
process for return and exchange
Customer must contact us within 24 hours upon receiving the package.

Customer must provide unboxing video. Claims without unboxing video willl not be honored.

Upon verification and assessment, should there be any liabilities held for the seller, it must be processed for the next 24hours.

Special cases such as "Manufacturer defects", the return and refund policy to be followed will be from the supplier.